Ideal For 
Commercial Spaces
Indoor Use
Site Preparation
Advanced
Max Travel Speed
30FT/MIN
A true hybrid between a commercial elevator and a lift, RAM's Traction LULA (Limited Use Limited Application) Elevator thrives in low-rise buildings where full-sized passenger elevators become impractical. With simple controls and an automatic call button, the Traction LULA boasts a highly intuitive rider-experience that emphasizes accessibility and convenience.
As our farthest-travelling, highest weight carrying commercial elevator, the Traction LULA Elevator exemplifies our belief that fit can blend perfectly with form.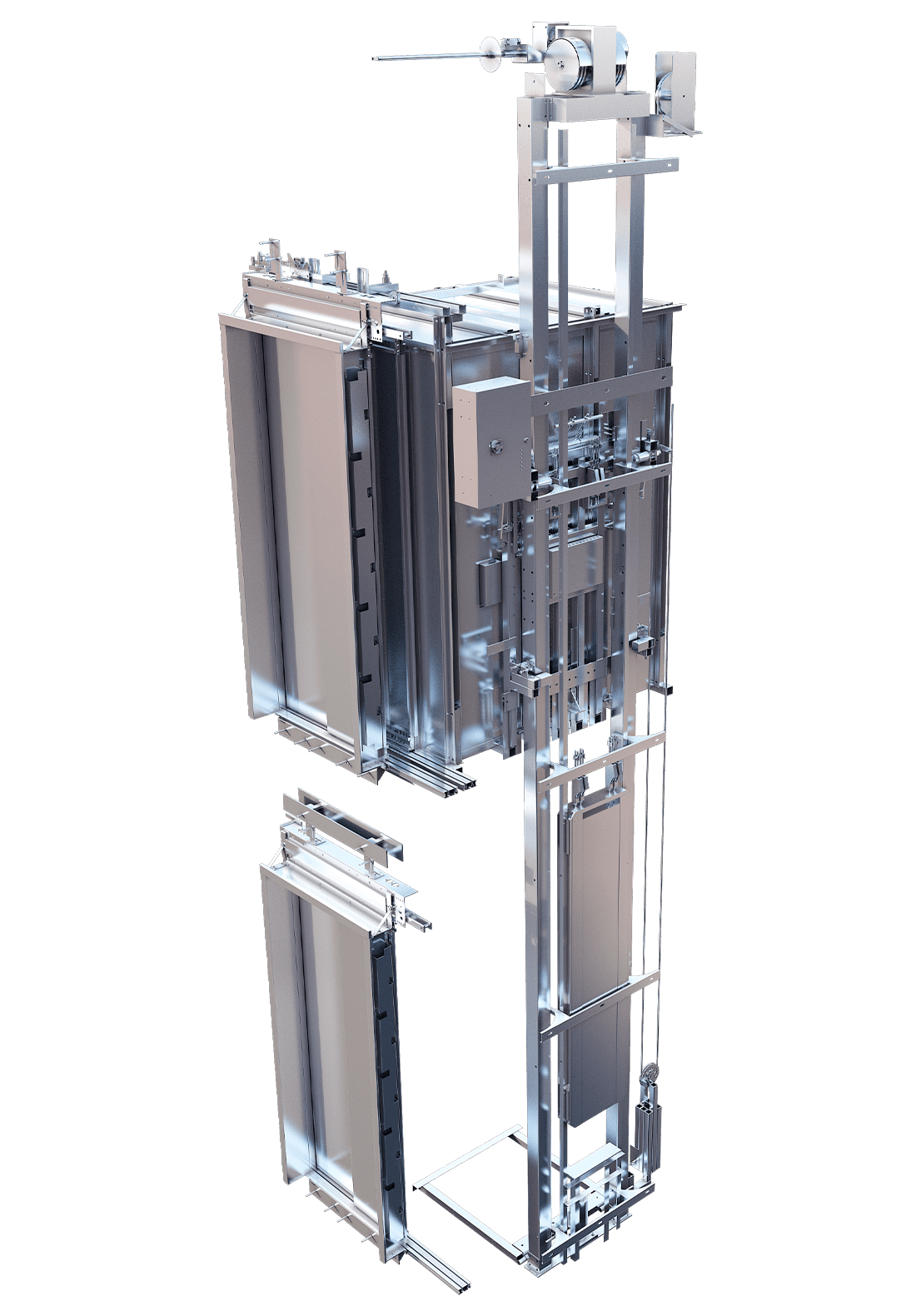 Automatic Call Button
Call the Traction LULA Elevator with the single touch of a button.
Overhead Motor and Gearbox Arrangement
The unique orientation of the Traction LULA Elevator's drive system requires less overhead clearance than a traditional traction elevator.
Rigid Guide Rail Structure
Forgo special wall reinforcement in favour of standard construction.
Self Lubricating
The Traction LULA Elevator's guide system and rollers keep the unit running smoothly while optimizing performance.
Standard Fire Rated Interior
Confidently meet the required level of fire protection needed in your building.
Soft Start/Stop
Thoughtful engineering means every ride on a RAM product begins and ends with comfort in mind.
All-Electric Drive System
RAM's field-proven electric drive system is reliable, powerful and whisper-quiet. Plus, no hydraulic fluid = no harsh smells.
Machine-Room Less (MRL) Design
While other elevators may need a separate room for essential machinery, every RAM product is compact and self-contained, saving you space, time and money.
Limited or No Pit Required
RAM Traction LULA requires a 12" pit.
= RAM Advantage, an essential feature found in all of our products.
GROUNDED SIMPLICITY,
ELEVATED DESIGN
Get started with RAM today.
Technical
Documentation
+ Support
Please check with local regulatory authorities as capacity, size and speed restrictions may apply