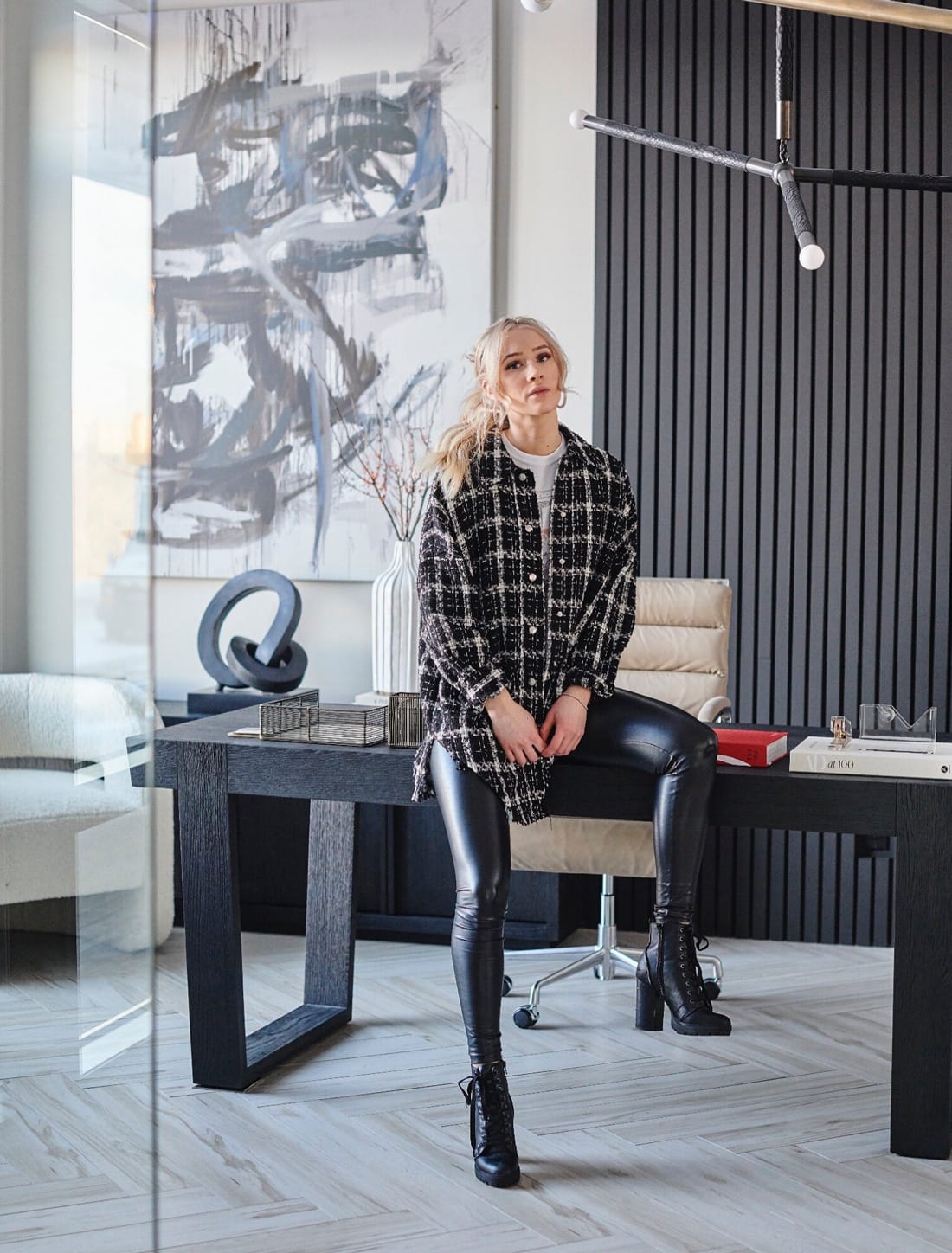 Lead designer with Kyle & Co. Design Studio
Kyle & Co. Design Studios, a  top interior design firm in Edmonton & Toronto, has designed two modern and luxurious concept RAM Residential Crystal Elevators, perfect for the jet-setting city dweller.
"I designed these elevators for the everyday individual; focusing on functionality with a purpose. I wanted to create an unforgettable experience and environment that users would truly enjoy. I see these elevators functioning beyond transport and being used as a place to decompress or relax, forgetting that you are in an elevator.
"I am passionate about my job, and I want to create spaces that my clients are proud of. I focus on creating comfortable beauty and integrating the world around us through design. Designing for accessibility has positive impacts on design by pushing a designer to source differently and create designs that are out of the norm."
Rich textures create a refined experience
auren's rich interiors create a dynamic flow through a home by layering architectural elements with furniture that bring life to space. The elements in these designs are; refined, bespoke, luxury, sleek and elevated.
Step into a city dwellers paradise.
This Crystal Elevator is imagined for a sophisticated businessman or woman with a taste for luxury. This luxurious and moody elevator offers suede covered banquette seating along with a classy wine and whisky bar for entertaining. Take a long ride, enjoy the New York skyline from day to night.
Product: RAM Residential Crystal Elevator
Details: 3 stop elevator in a penthouse apartment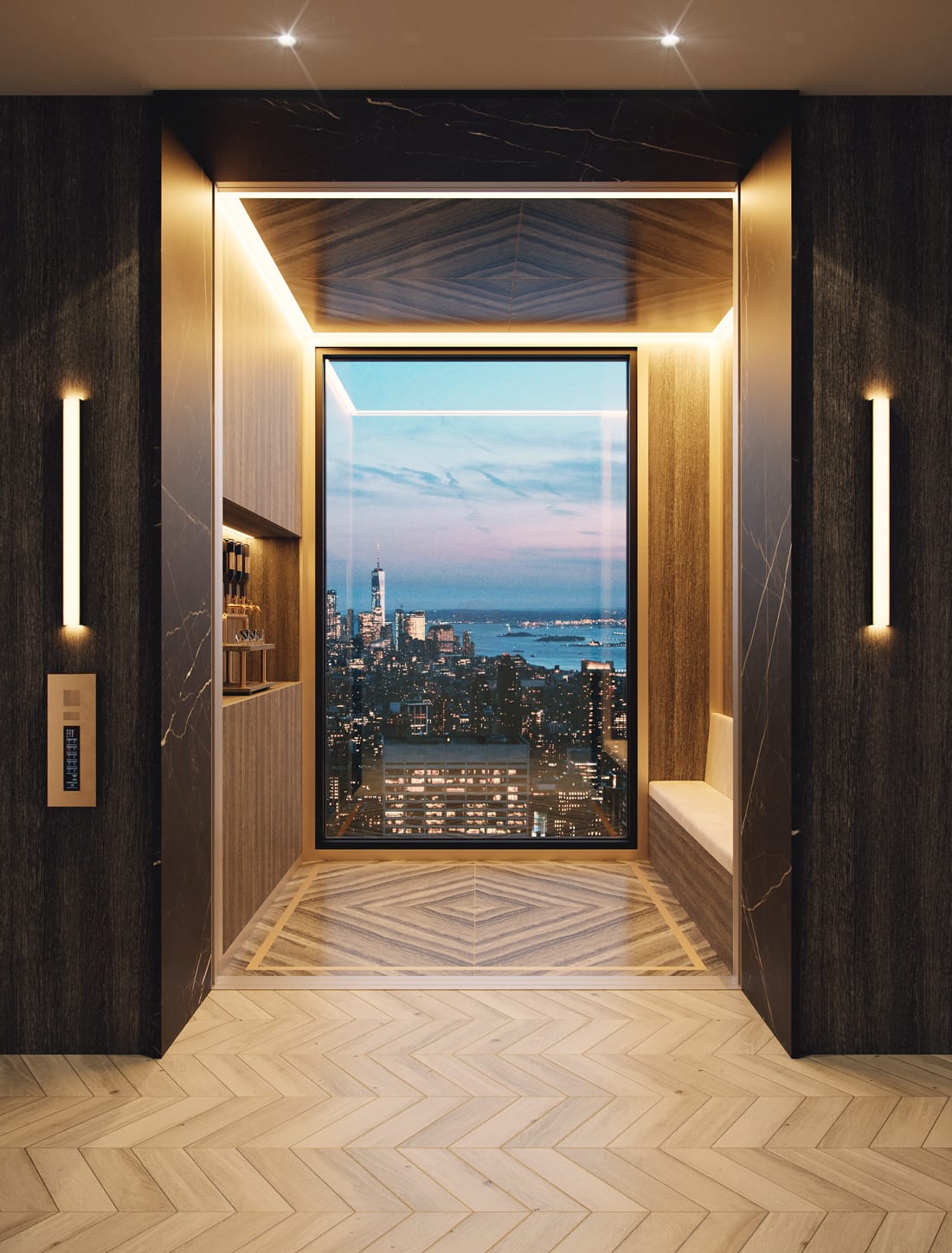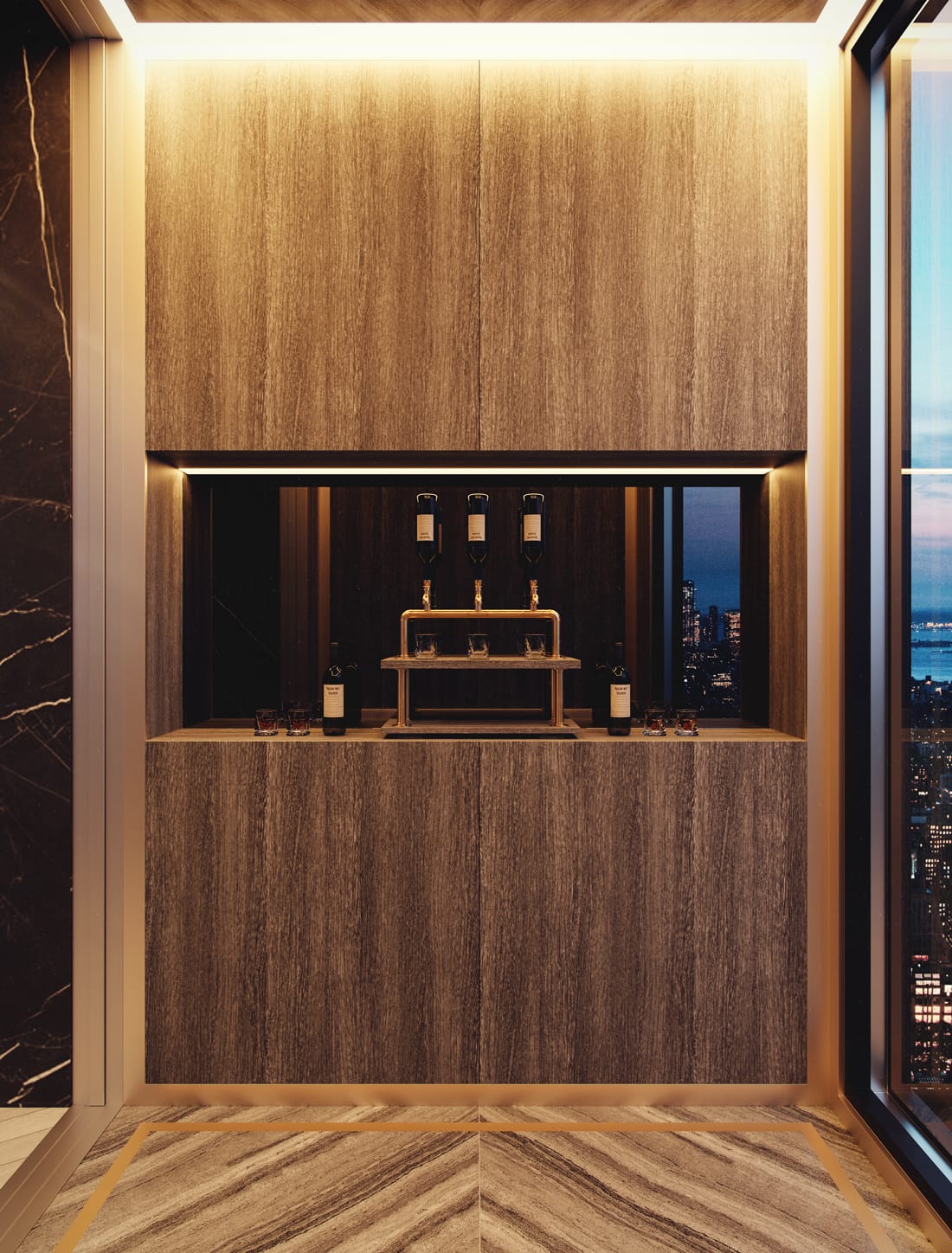 "Travel is definitely a major inspiration to me. I love to explore how a place has an influence and impact on design. I find a lot of my inspiration through design publications, fashion, and the places I have been to and the experiences I have taken from them."
This quintessential Parisian penthouse apartment features an outstanding Crystal Elevator that is nothing short of good taste. This elevator is imagined for the chic fashionista, socialite, and champagne lover. Hop on, enjoy a French 75 while taking in the views of the Eiffel Tower and the Canal Saint-Martin.
Product: RAM Residential Crystal Elevator
Details: 3 stop elevator in a penthouse apartment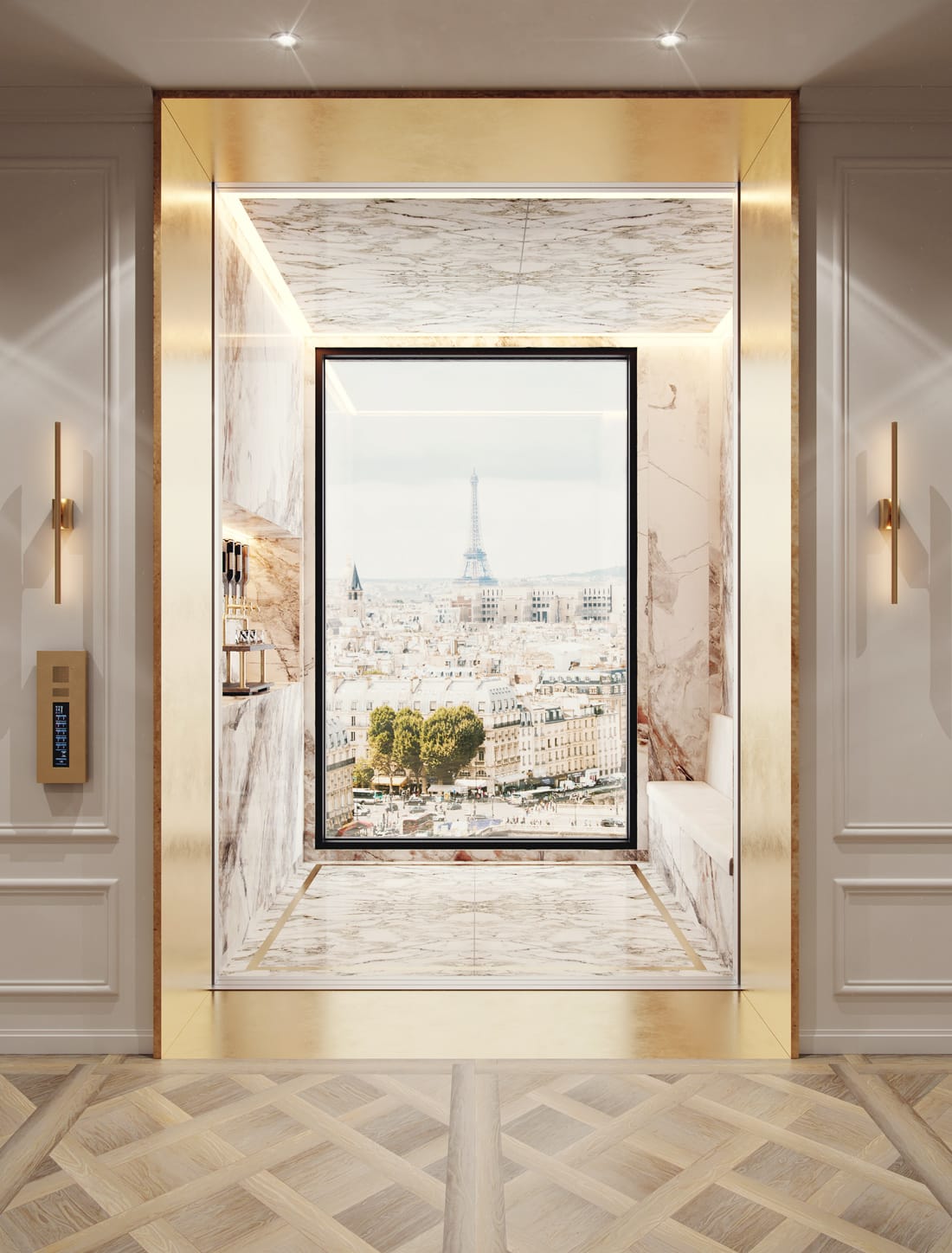 How do you balance style and livability in your designs?
"Balancing style with livability can be a creative challenge but using comfortable furniture, welcoming decor and colours & materials that create an inviting atmosphere all help when balancing these aspects."
Find out more about RAM's Residential Crystal
Learn More about Kyle & Co. Design Studio