Ideal For
Primary  Residence
Indoor Use
Site Preparation
Standard
Max Travel Speed
50FT/MIN
ELEVATE YOUR EXPECTATIONS
Make a statement on every level with the Crystal, RAM's ultimate home elevator experience. Representing the pinnacle of performance and style, nearly every element of the Crystal can be tailored to your home.
From travel distance to car interior, the entirely customizable Crystal is built to excel in a multitude of applications, transcending mere performance into a one-of-a-kind expression of personal luxury. With an abundance of available interior finish options, RAM can coordinate with designers to craft an elevator unique to you.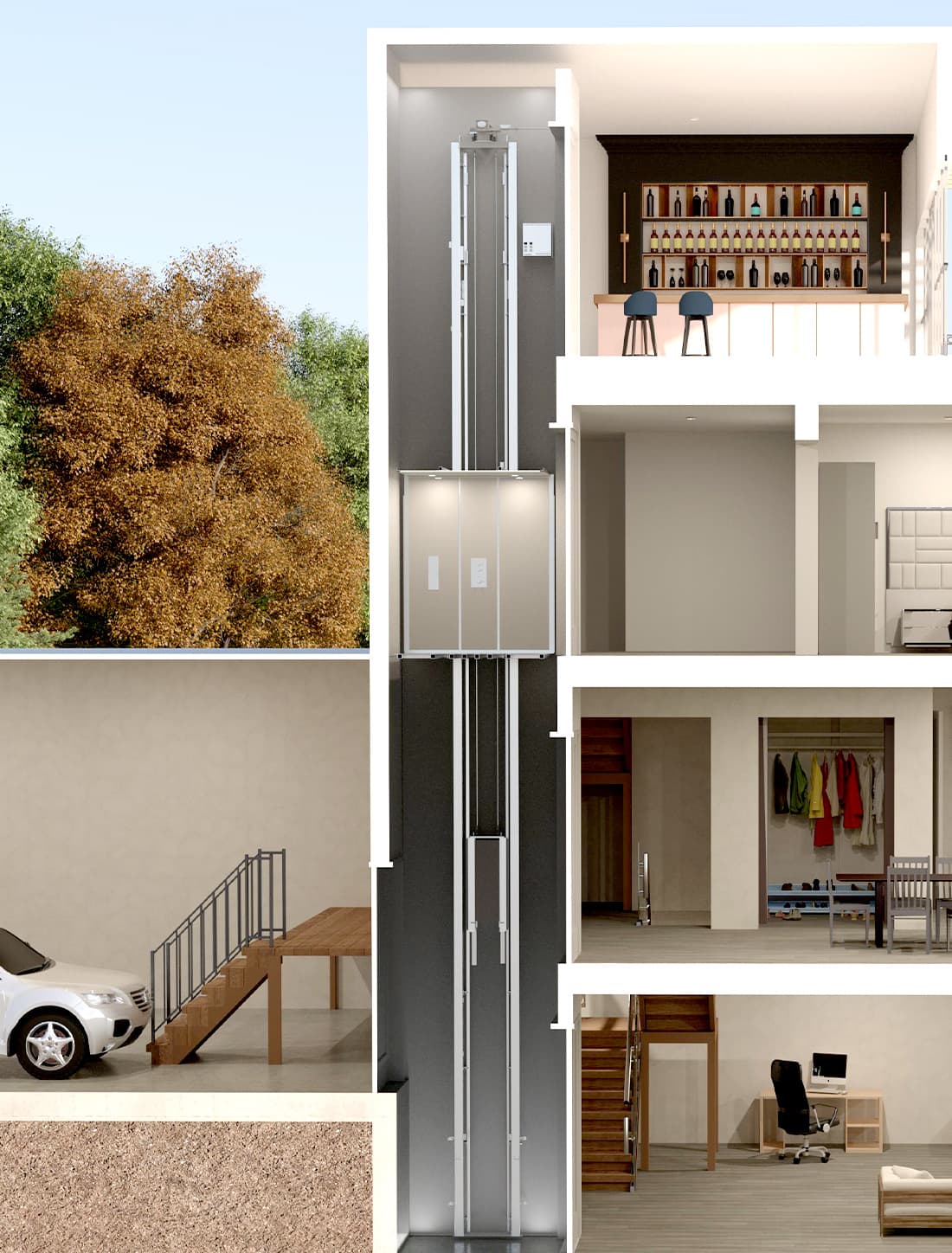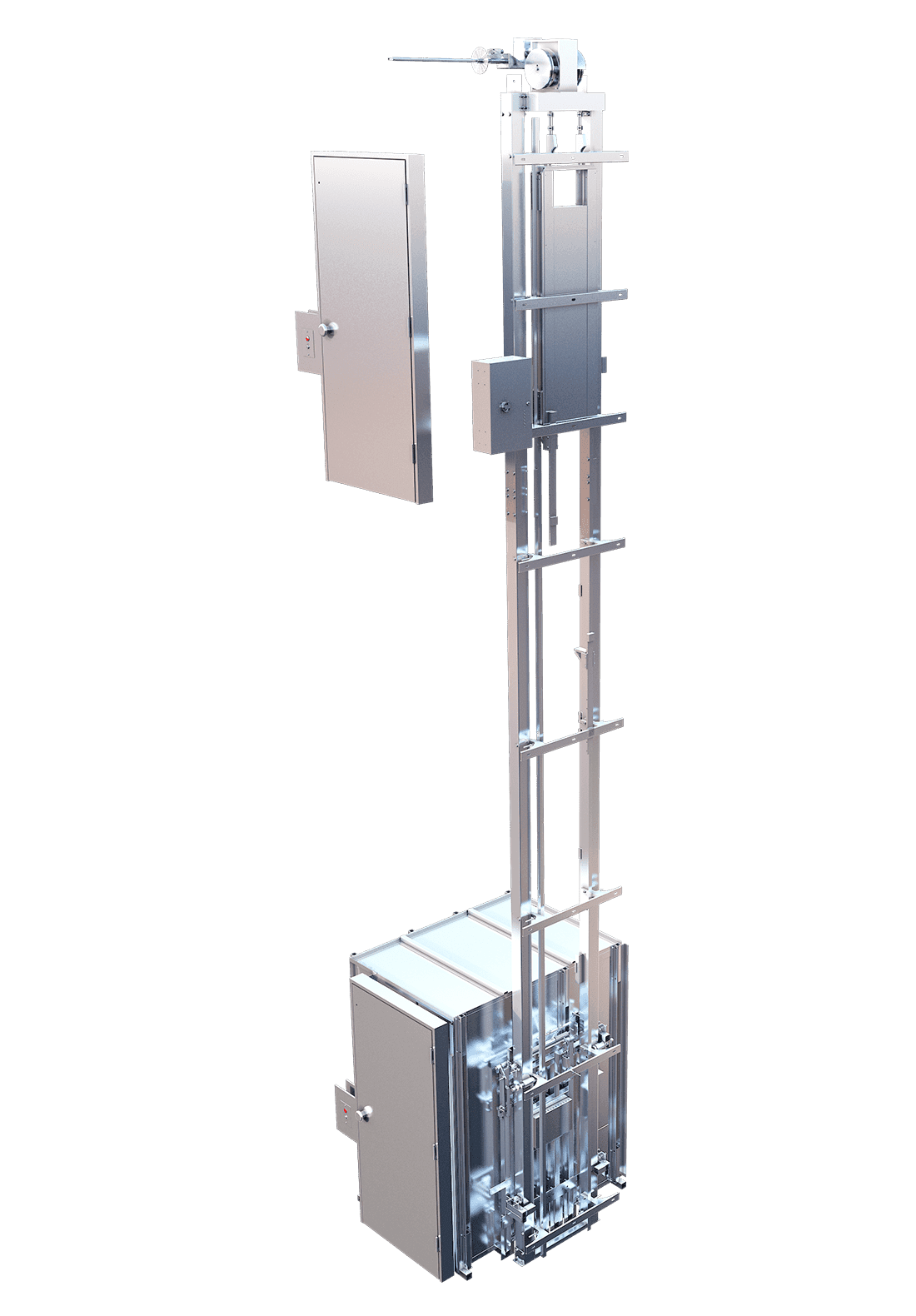 Total Customization
Let inspiration reign. From sizing, doors, car finishes and lighting, the only limit to the look and feel of your car is your imagination.
Soft Start/Stop
Thoughtful engineering means every ride on a RAM product begins and ends with comfort in mind.
Fully Counter Balanced Traction Drive
The Crystal's fully counter balanced traction drive uses at least 50% less energy than other comparable products.
All-Electric Drive System
RAM's field-proven counterweight electric drive system is reliable, powerful and whisper-quiet, offering households best-in-class energy efficiency. Plus, no hydraulic fluid = no harsh smells.
Machine-Room Less (MRL) Design
While other elevators may need a separate room for essential machinery, every RAM product is compact and self-contained, saving you space, time and money.
Low Overhead Clearance
Smart space design delivers the most space-efficient traction MRL on the market. All drive components mount directly to the top of the RAM rigid guide-rail frame fitting into a standard 96" top-floor ceiling height.
Limited or No Pit Required
Choose a pitless build with a 3" ramp, ideal for existing spaces, or a 3" pit for flush access.
= RAM Advantage, an essential feature found in all of our products.
GROUNDED SIMPLICITY,
ELEVATED DESIGN
Get started with RAM today.
Technical
Documentation
+ Support
Please check with local regulatory authorities as capacity, size and speed restrictions may apply