Ideal For 
Commercial Spaces
Indoor Use
Max Platform Size
W42″ x L60″
A versatile accessibility lift for all conditions, the Trus-T-Lift overcomes daily accessibility challenges with ease. Engineered for use inside and outdoors, the Trus-T-Lift is compact, simple to install and can be quickly configured for almost any setting.
With easy-to-use controls and a design that prioritizes rider independence, the Trus-T-Lift is a safe and intuitive way for riders to travel up to 14ft.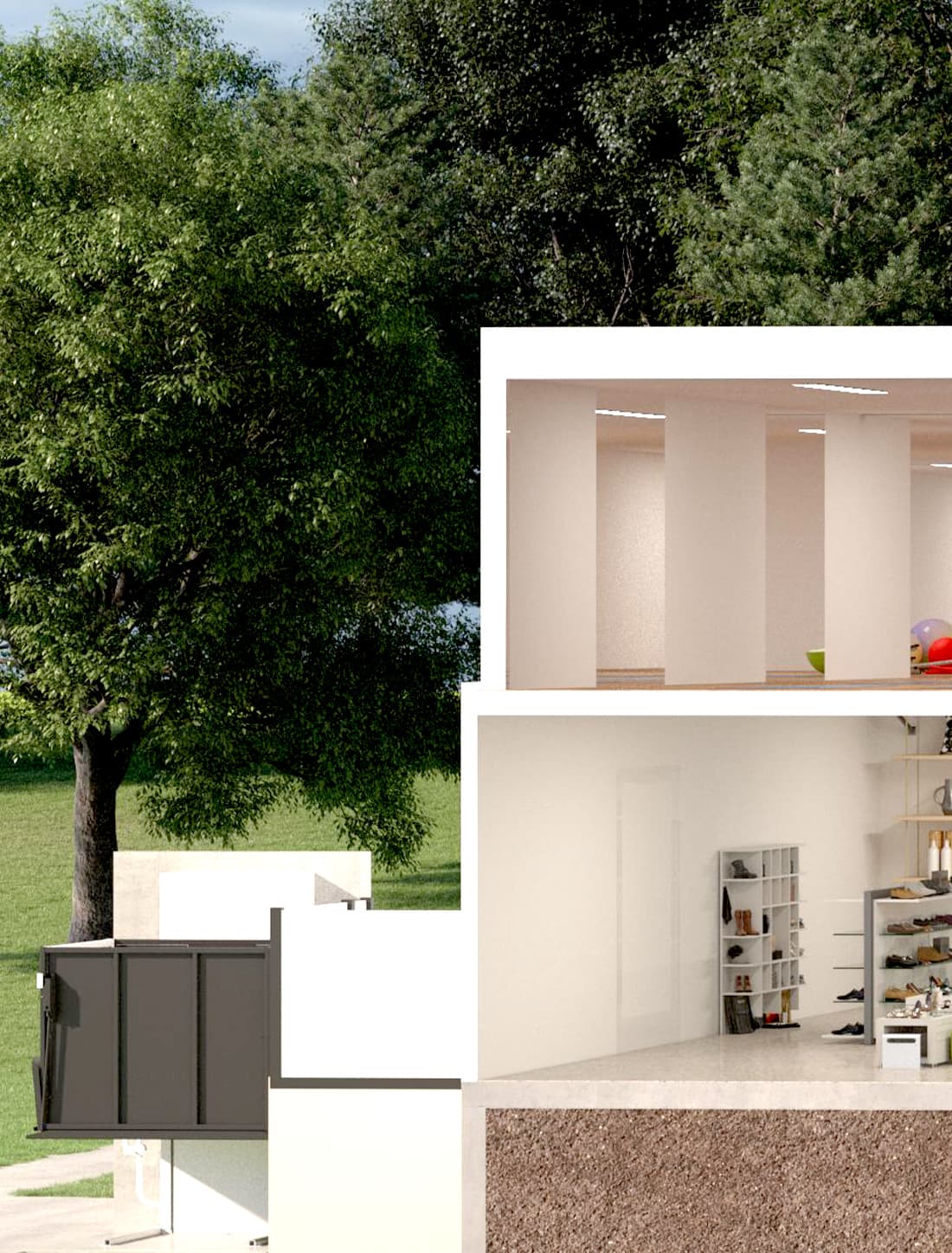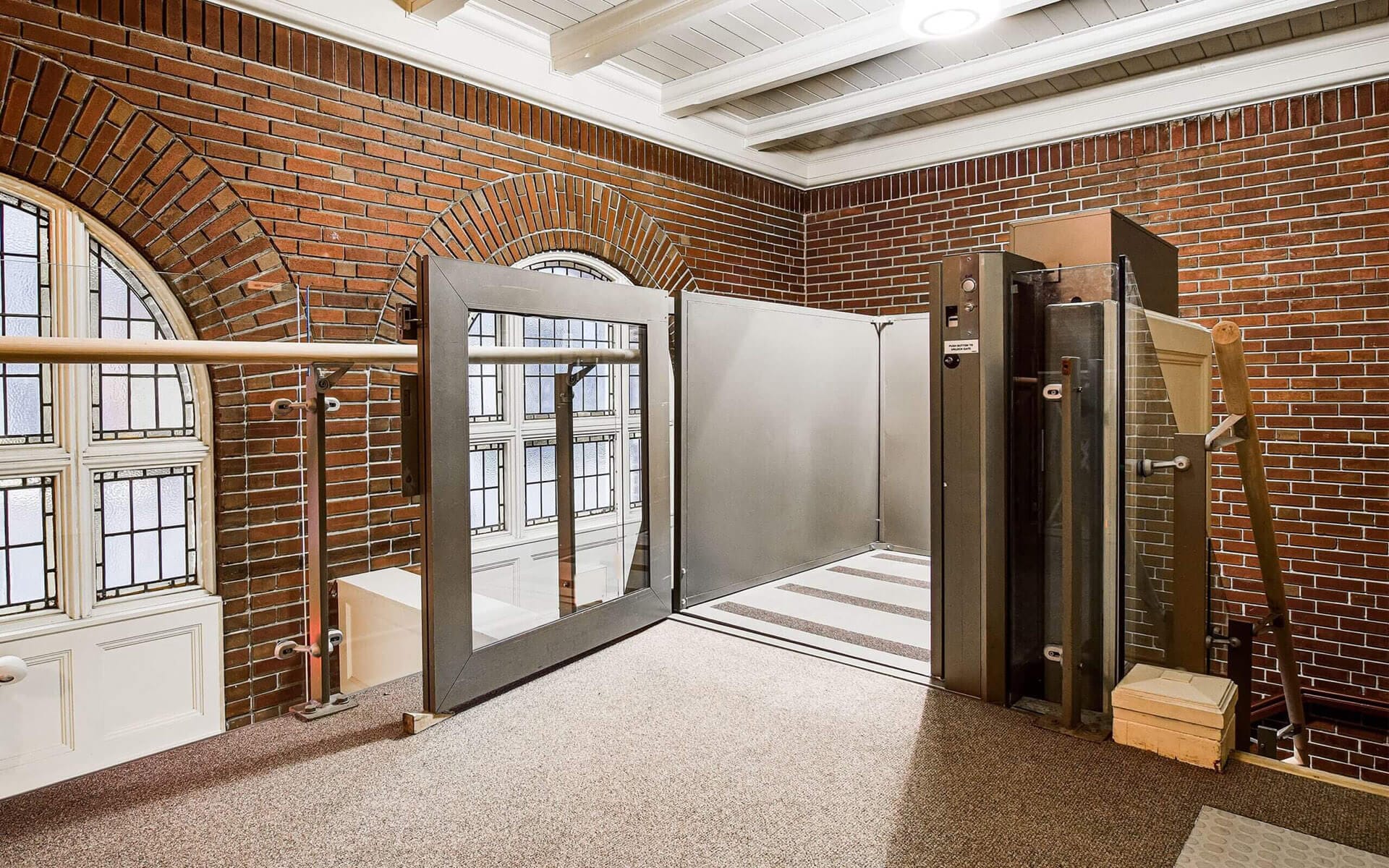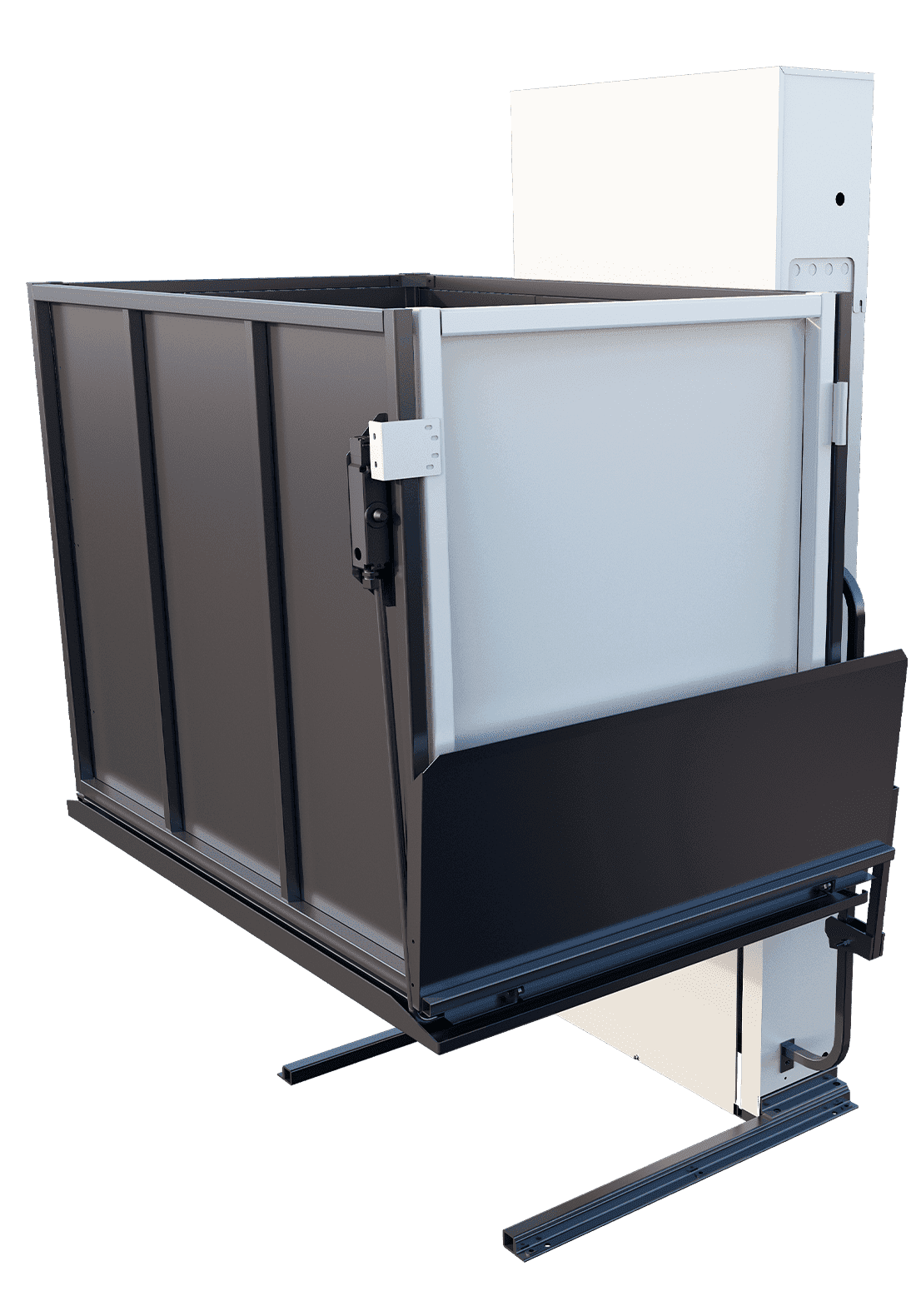 Zero-Load Start Design
RAM's patented zero-load start design protects the Trus-T-Lift motor during extreme cold and heat for immediate start-up in any weather.
Soft Touch Paddle
The patented RAM Soft Touch Paddle controls are oversized and responsive, allowing users to get moving with ease.
Total Customization
Customize your Trus-T-Lift's colours, trim, doors/gate, handrails and more. The lift can also be modified to accommodate three-stops and atypical platform sizes.
Soft Start/Stop
The Trus-T-Lift comes together in three simple parts and can be assembled quickly with minimum site preparation.
All-Electric Drive System
RAM's field-proven electric drive system is reliable, powerful and whisper-quiet. Plus, no hydraulic fluid = no harsh smells.
Machine-Room Less (MRL) Design
While other elevators may need a separate room for essential machinery, every RAM product is compact and self-contained, saving you space, time and money.
No Pit Required
RAM elevators and lifts deliver easy ground floor access without the need to excavate a pit, making them ideal for installation in existing structures.
= RAM Advantage, an essential feature found in all of our products.
GROUNDED SIMPLICITY,
ELEVATED DESIGN
Get started with RAM today.
Technical
Documentation
+ Support
Please check with local regulatory authorities as capacity, size and speed restrictions may apply
Manuals + Maintenance
RAM Released a NEW and improved version of the Trus-T-Lift 750lbs capacity model in October 2016 and the following documentation applies to units shipped after this date.
If your Trus-T-Lift was purchased or installed prior to May 2013 then the manuals applicable to your lift are part of the Trus-T-Lift 550 documentation.