Max Platform Size
W42″ x L60″
A PLATFORM
FOR TOTAL ACCESSIBILITY
With its compact size and simple installation, the Trus-T-Lift's legacy of affordable mobility spans over 25 years. 
Engineered for both indoor and outdoor spaces, the Trus-T-Lift is an intuitive wheelchair lift for vertical rises up to 14ft. Oversized Soft Touch Controls offer riders total independence, even with limited dexterity.
The Trus-T-Lift's durable design employs a non-slip metal platform and high-sided safety enclosures to make safety a priority year-round. And with its proprietary drive system, the Trus-T-Lift is quiet, reliable and weather-resistant. Even in the most extreme conditions – like coastal and flood-prone areas and extreme heat and cold – the Trus-T-Lift is a platform lift that keeps riders moving with confidence.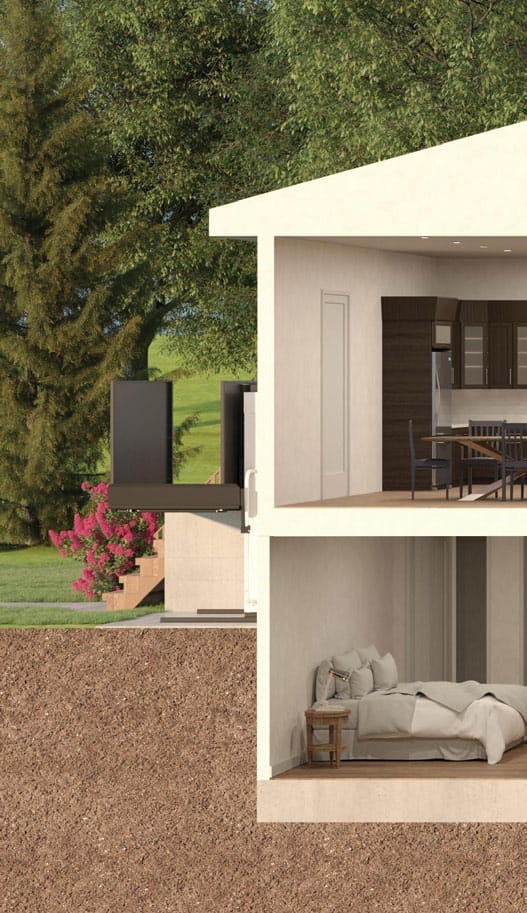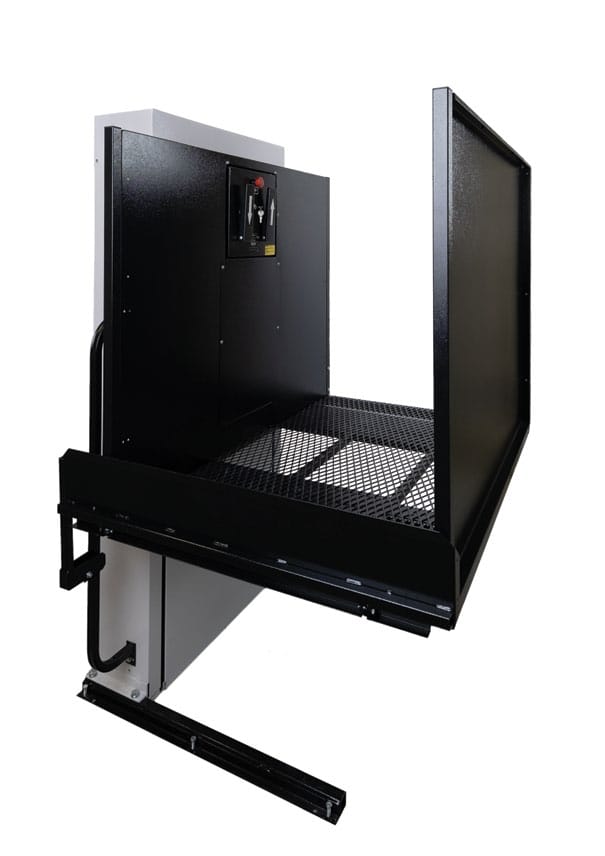 Zero-Load Start Design
RAM's patented zero-load start design protects the Trus-T-Lift motor during extreme cold and heat for immediate start-up in any weather.
Soft Touch Paddle
The patented RAM Soft Touch Paddle controls are oversized and responsive, allowing users to get moving with ease.
Total Customization
Customize your Trus-T-Lift's colours, trim, doors/gate, handrails and more. The lift can also be modified to accommodate three-stops and atypical platform sizes.
Easy to Install
The Trus-T-Lift comes together in three simple parts and can be assembled quickly with minimum site preparation.
All-Electric Drive System
RAM's field-proven electric drive system is reliable, powerful and whisper-quiet. Plus, no hydraulic fluid = no harsh smells.
= RAM Advantage, an essential feature found in all of our products.
GROUNDED SIMPLICITY,
ELEVATED DESIGN
Get started with RAM today.
Technical
Documentation
+ Support
Please check with local regulatory authorities as capacity, size and speed restrictions may apply
Code Requirements
ASME A18.1, CSA B613 and CSA B355
Brochure
Manuals + Maintenance
RAM Released an improved version of the Trus-T-Lift 750lbs capacity model in October 2016 and the following documentation applies to units shipped after this date.
If your Trus-T-Lift was purchased or installed prior to May 2013 then the manuals applicable to your lift are part of the Trus-T-Lift 550 documentation.