REACH YOUR VERTICLE POTENTIAL
Verticle platform lifts for residential spaces.
Max Platform Size
W42″ x L60″
FREEDOM TO GET WHERE YOU NEED TO BE
BACKED BY THREE DECADES OF ENGINEERING, RAM VERTICLE PLATFORM LIFTS ARE A PROVEN PLATFORM FOR AT-HOME ACCESSIBILITY.
Mobility isn't a luxury; it's a necessity for daily life. The right vertical platform lift will enable safe, uninhibited movement around your house and property, allowing you to enjoy your home for longer with peace of mind.
Boasting clean, comfortable and quiet rides, RAM lifts are engineered to give homeowners reliability, performance, and value that lasts a lifetime.
RAM's Trus-T-Lift family of products has everything you need to get moving with confidence. From multiple sizes and travel heights to weatherproofing, backup power, and unique peripherals and accessories, select the ideal mobility solution for your lifestyle and realize your vertical potential!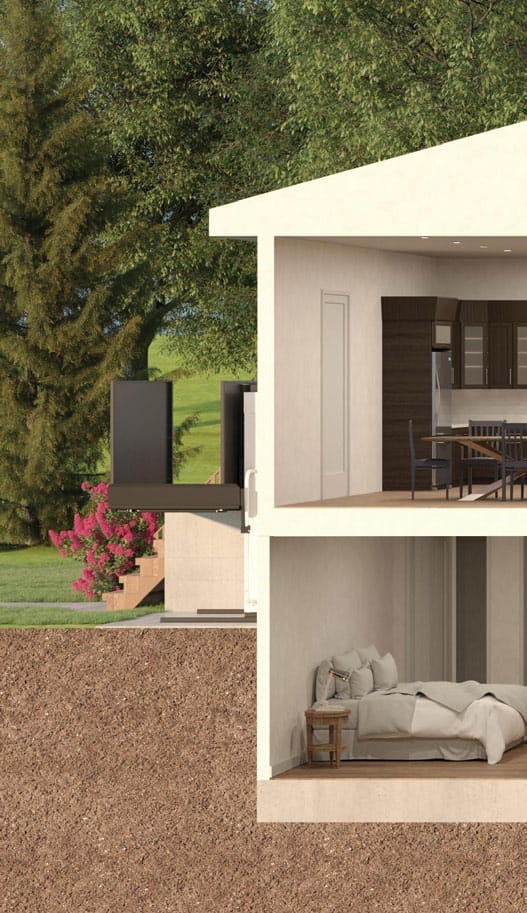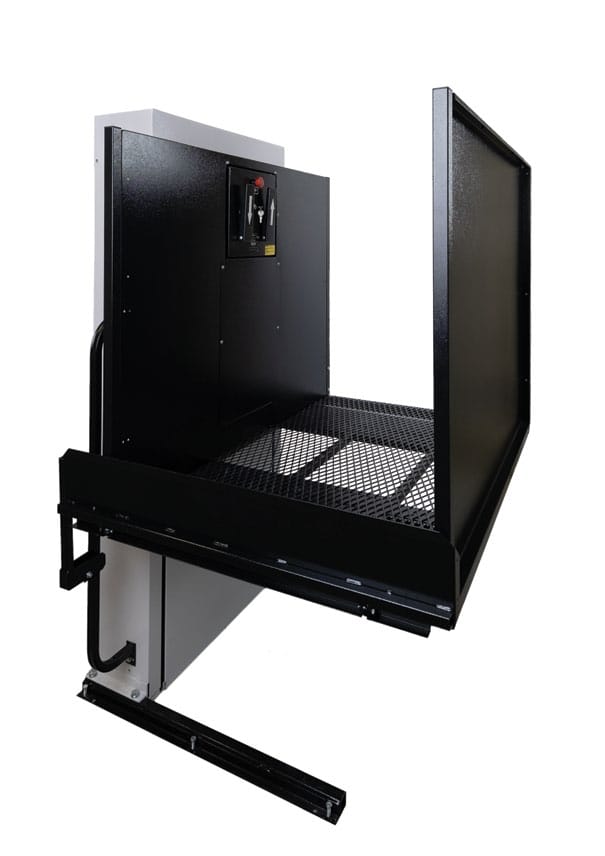 Leading-edge quality and dependability.
Compact Convenience
Thoughtful engineering for travel distances up to 14 feet, with minimal space requirements both indoors and outdoors.
Systematic Edge
RAM drive systems are the cleanest, smoothest and quietest on the market. No squealing belts. No hydraulic fluid smells.
Energy Efficiency
Our proprietary counterweight design is 50% more efficient than other products on the market today.
Superior Reliability
Two tiers of emergency auxiliary power are available for every RAM product, including an emergency manual crank and battery backup.
GROUNDED SIMPLICITY,
ELEVATED DESIGN
Get started with RAM today.
Technical
Documentation
+ Support
Please check with local regulatory authorities as capacity, size and speed restrictions may apply
Code Requirements
ASME A18.1, CSA B613 and CSA B355
Brochure
Manuals + Maintenance
RAM Released an improved version of the Trus-T-Lift 750lbs capacity model in October 2016 and the following documentation applies to units shipped after this date.
If your Trus-T-Lift was purchased or installed prior to May 2013 then the manuals applicable to your lift are part of the Trus-T-Lift 550 documentation.