Looking to Install a Home Elevator?
Since 1987, RAM Elevators + Lifts has established itself as a North American leader in residential mobility solutions. Today, our complete line of home elevators and lifts offers world-class performance, unrivalled reliability, and unbeatable value for our customers across North America.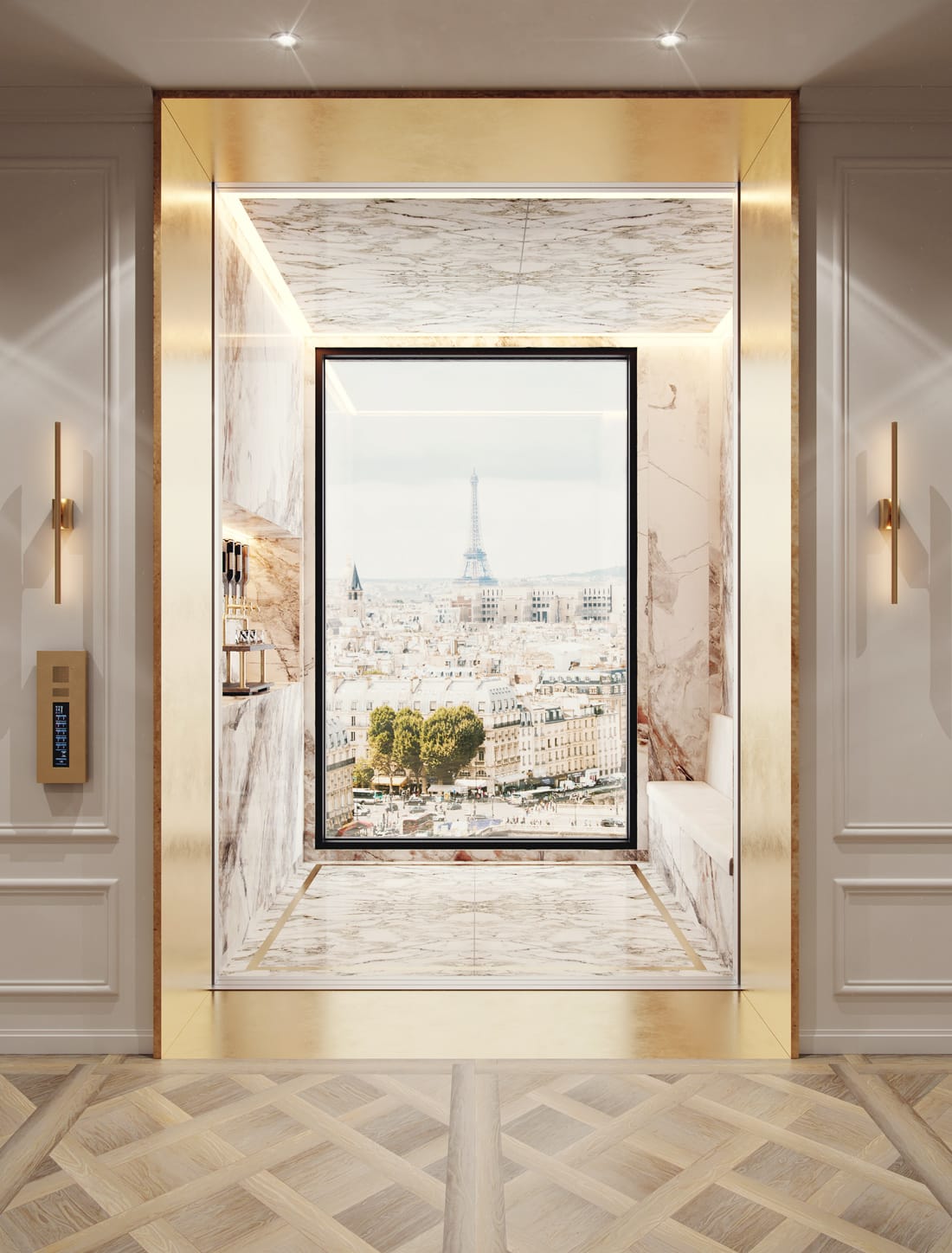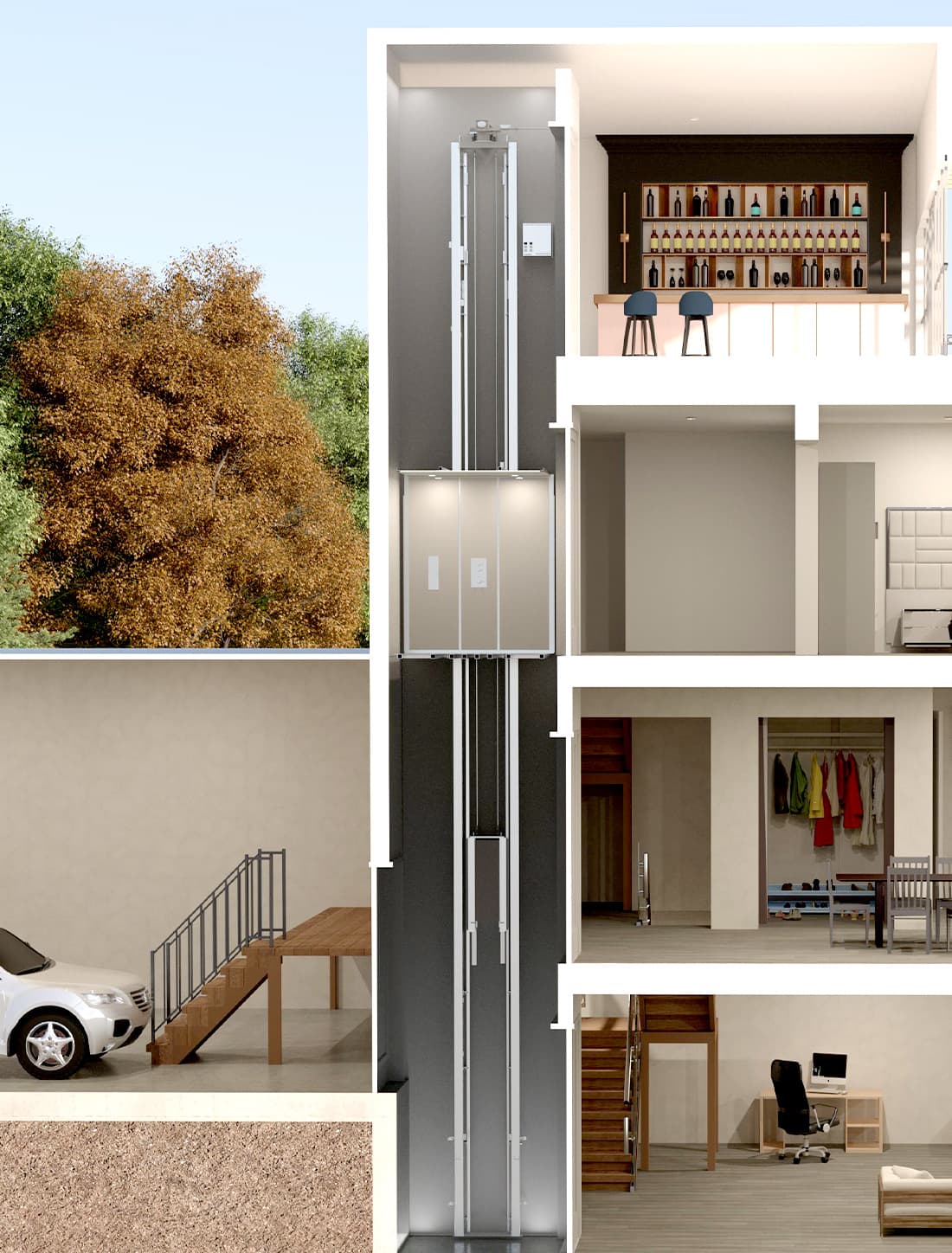 Smart Space Design for Any Home
RAM home elevator products are engineered using Smart Space Design principles, allowing us to manufacture some of the most compact, space-saving products on the market today. Our pitless, machine room-less designs integrate easily into nearly any home layout, minimizing renovation costs and preserving your home's character and usable space. Less space for your elevator means more room for you and your family to enjoy your home for life.
With many traditional home elevator designs, installation can prove to be quite a challenge. Whether it's finding space in your floorplan, getting the components into your home, or dealing with multiple subcontractors for expensive renovations, outdated designs can end up costing homeowners space, time, and money.
RAM's Smart Space Design ensures that our home elevators will fit in nearly any property with compact, modular components that are easy to transport and install. Finally, our pitless options eliminate the need for expensive excavation, while our machine room-less engineering ensures you can preserve your space while adding limitless mobility to your home.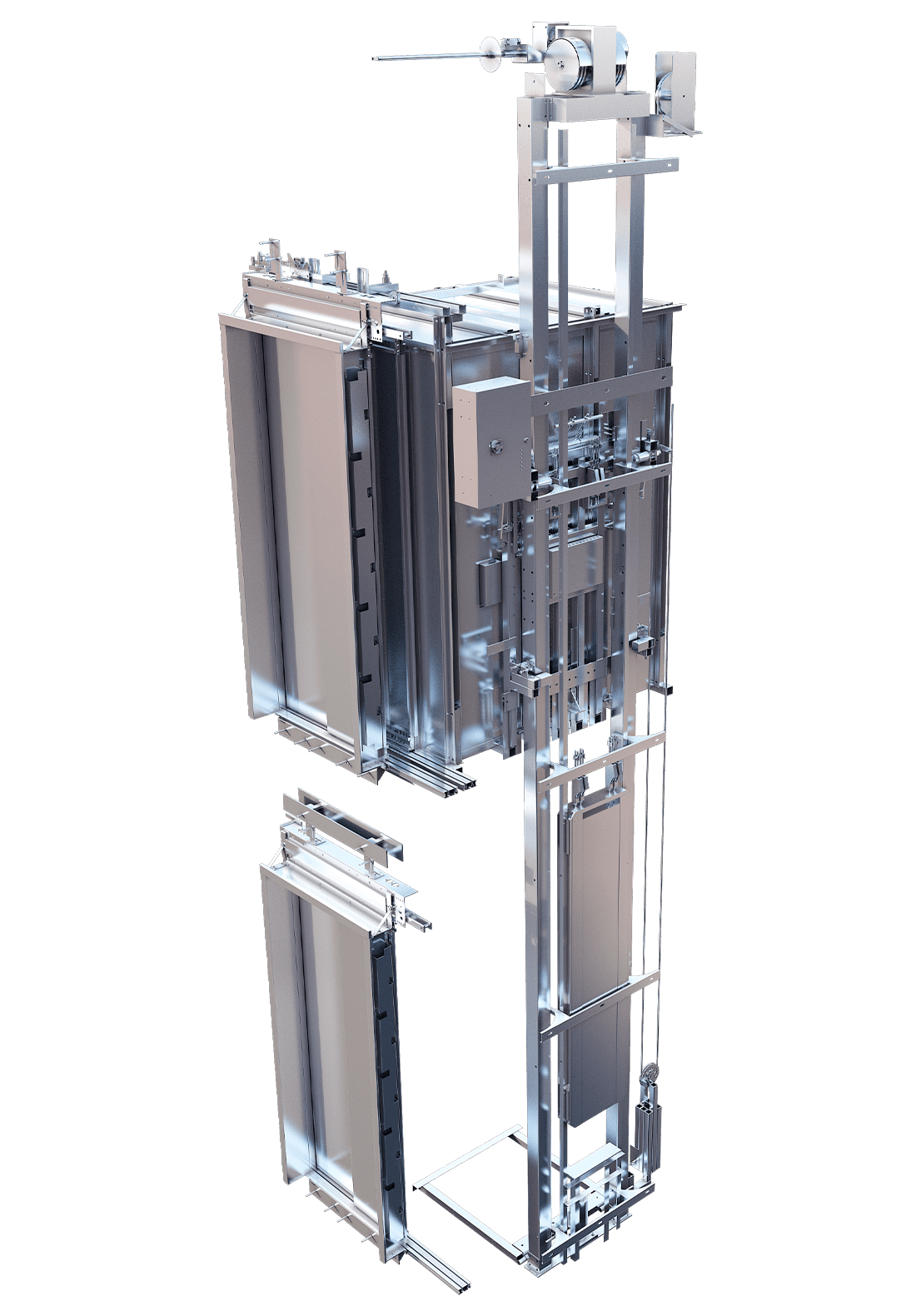 Complement Your Living Space
Accessibility doesn't have to be an eyesore; the right home elevator should integrate perfectly with your home in every way, including fit, finish, and accessories that fit your lifestyle.
With a complete of models, sizes, finishes, and other accessories available, RAM is your one-stop solution for all of your property's accessibility needs.
Best-In-Class Performance – The RAM Advantage
RAM home elevators and lifts feature an industry-leading patented All-Electric Drive System. This innovative, field-proven system offers discreet, reliable performance while consuming 50% less electricity than other comparable products. Against chain-driven, hydraulic, and pneumatic home elevator systems, RAM's electric MRL drive system provides superior performance and reliability with lower maintenance costs.
Ready to Get Moving with RAM?

Contact us today to learn more about RAM's complete line of home elevators and lifts.