Small Home Elevators Compatible with Your Home
Installing a small elevator for your home does not necessarily mean sacrificing functionality and design for space. On the contrary, RAM's selection of small elevators allows you to install a functional, reliable and stylish elevator in your home, no matter the space.
Since 1987, RAM Elevators + Lifts have manufactured low-rise elevators and lifts that fit perfectly in your home with ease. Read on to learn more about our elevating devices that are designed to provide the accessibility solution you need while maintaining the style of your home.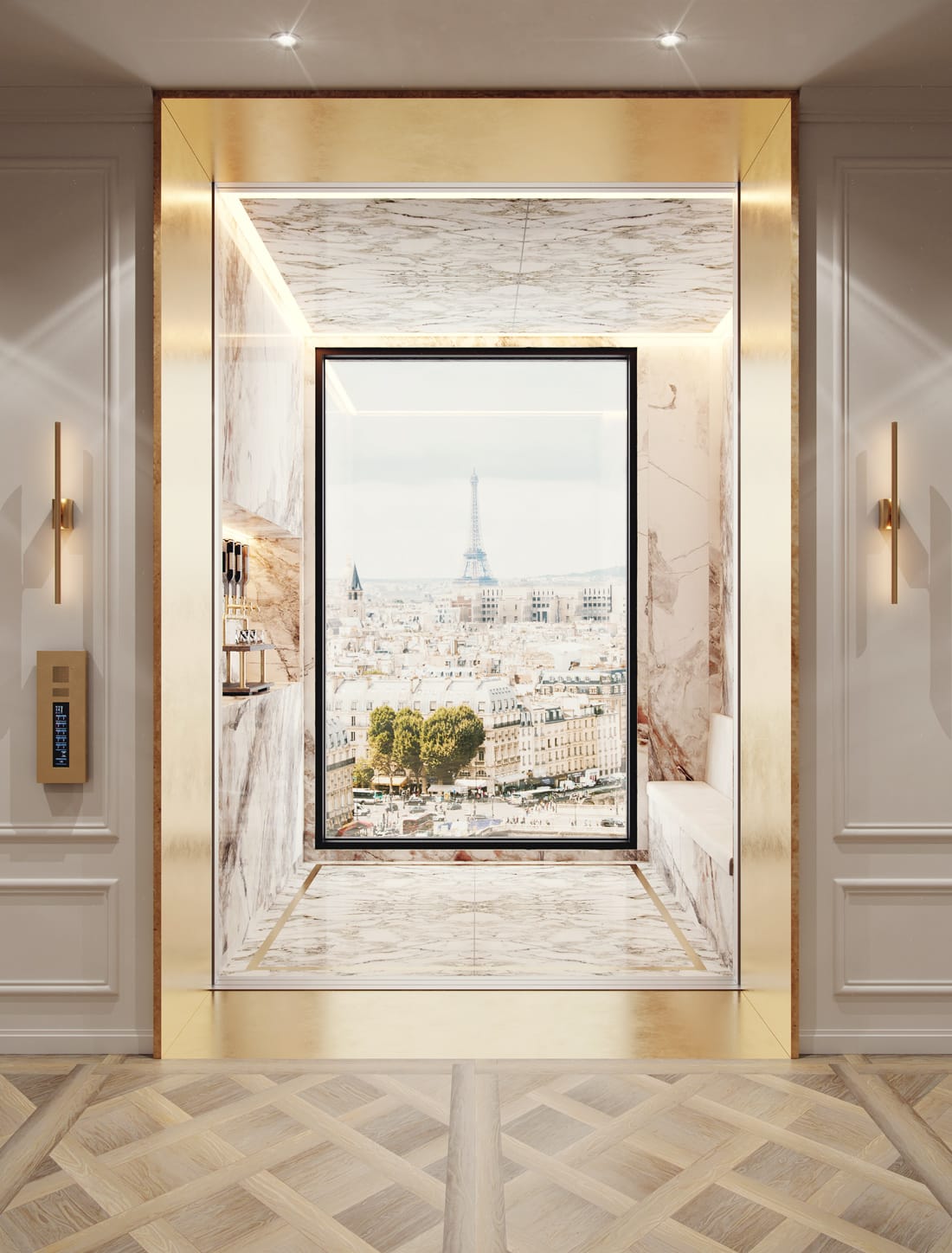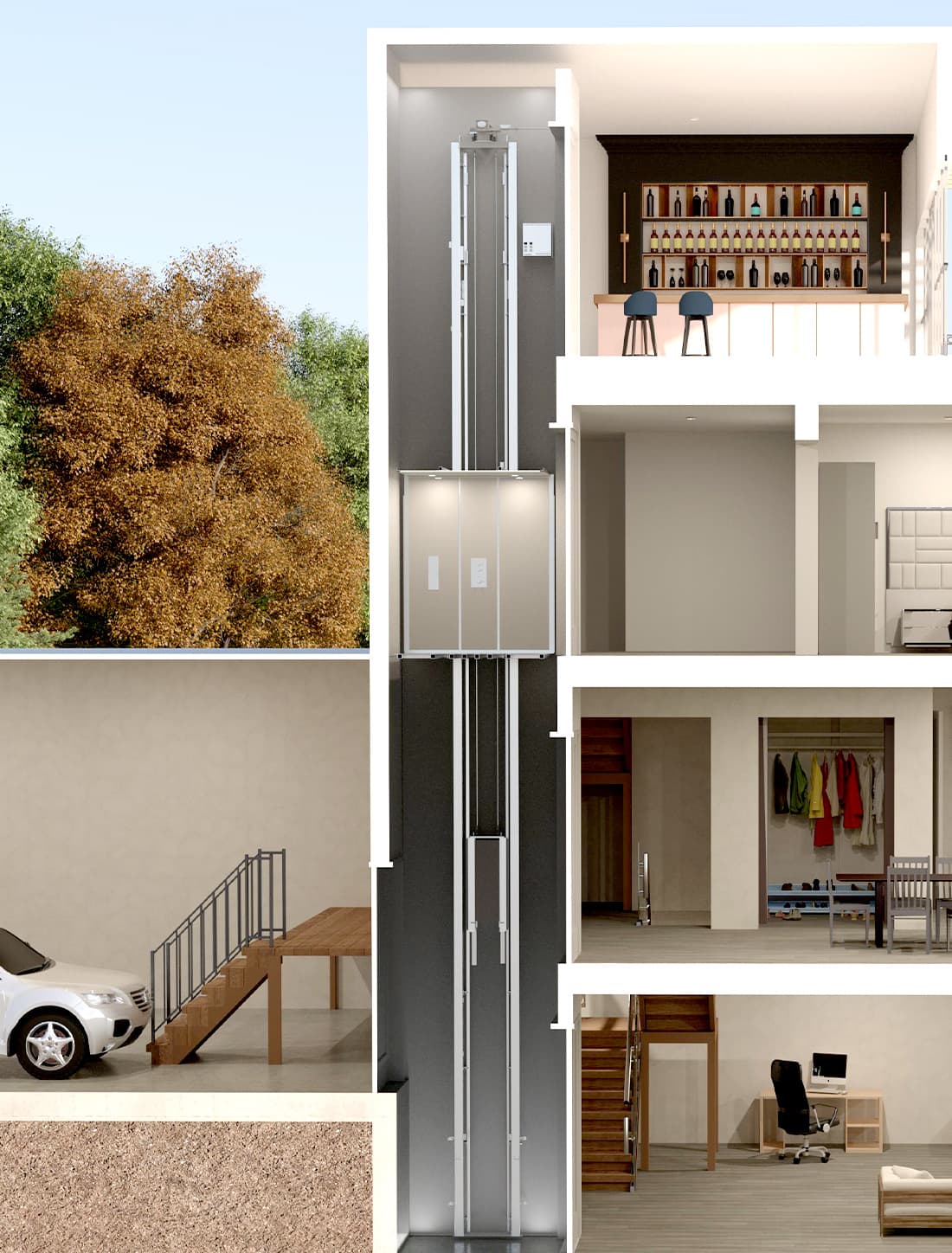 As a small homeowner, you are looking for a compact elevator that does not require chaotic construction and extensive expenses while maintaining the aesthetics of your home. The Smart Space Design combines machine room-less technology that makes our elevators easy to install, even in limited spaces. The low overhead requirements allow you to install our elevators with a minimum of 92" of overhead clearance. Finally, the limited/no pit requirements enable us to install our elevators without extensive excavation or construction.
RAM Elevators + Lifts offers you the ability to customize your small home elevator as you please. With a variety of custom colours, trim, handrails, pushbuttons, and car sizes, you can style your home elevator to suit the design of your home. Our clients trust RAM Elevators + Lifts to design their small home elevator that is reliable, fully functional and fashionable.
Whether you're looking for a simple lift to provide a mobility solution for your home or a fancy all-glass elevator to elevate your home, RAM Elevators + Lifts has got you covered.
Our Trus-T-Lift is our compact home mobility elevating device that is easy to install in any home, indoors and outdoors. Manufactured with two standardized sizing options, the Trus-T-Lift is compact in size and offers full independence, even with limited dexterity.
Our Stratus and Crystal series offer more customization options that make your elevator reflect your home's unique aesthetic. The Crystal Prism is guaranteed to add luxury to your home as it's beautifully designed with an all-glass frame.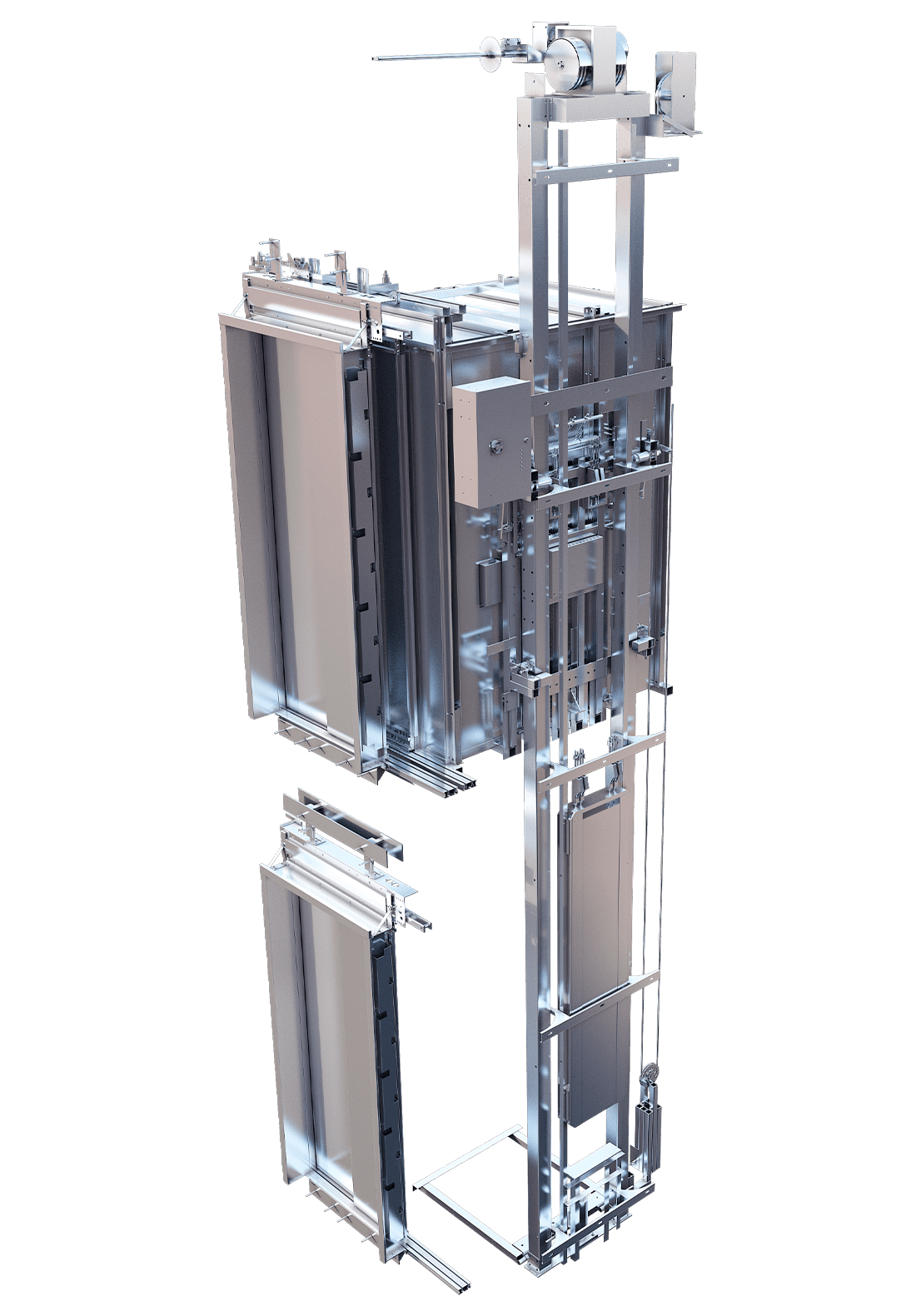 Bringing novel, high-performance technology to your home, RAM Elevators + Lifts have worked with our customers to make their dream home elevator come true. Request a quote today, or contact us to learn more about our small home elevators.
Ready to Get Moving with RAM?