Move Freely in Your Home with RAM Trus-T-Lift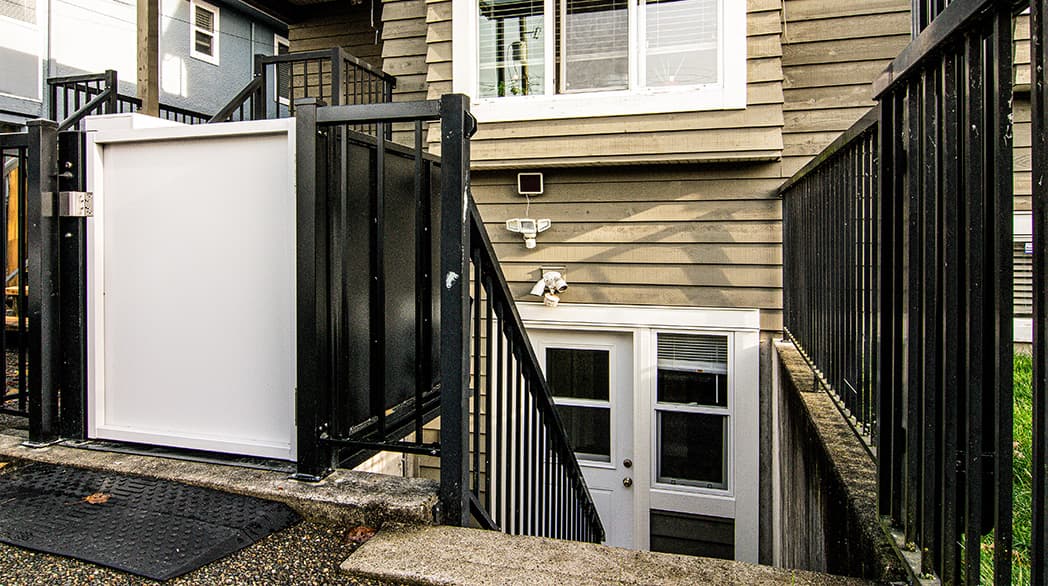 Finding the right accessibility product for your home can feel like a balancing act. On one hand, lifts need to be functional, allowing individuals to move freely and safely around their homes. On the other, many homeowners want to preserve their home (not to mention avoid expensive renovations and modifications). Many products available on the market today seem only to do one of these things, making it difficult to find the right mobility product for your unique needs without sacrificing parts of your home.
For the last 30 years, RAM Elevators + Lifts has manufactured residential accessibility products that deliver the best of both worlds. Our compact, reliable Trus-T-Lifts and other residential products deliver industry-leading performance in a compact footprint, allowing you to freely enjoy your home without extensive renovations. Read on to learn more about the benefits of RAM's range of residential products.
Freedom to Enjoy Your Home
Although there are many home accessibility products on the market today, not all of them can provide total freedom to enjoy your property fully. Many outdated, bulky designs require excessive amounts of space or extensive renovations to provide the access you need. RAM's intuitive design features make Trus-T-Lift the ideal solution to these challenges, providing compact, versatile mobility in a wide range of applications.
RAM Trus-T-Lift products require minimal home modifications (as little as a 5′ X 5′ area) while still providing vertical travel distances of up to 14 vertical feet. Best of all, RAM Trus-T-Lifts are engineered for both indoor and outdoor applications, providing users with the freedom to fully enjoy their home, inside and out.
Comfort & Reliability – The RAM Advantage
An accessibility lift becomes a part of its user's daily routine; when choosing the right lift for your home, comfort and reliability can go a long way towards elevating your quality of life.
Trus-T-Lifts feature Soft Touch Paddle controls that are highly responsive and easy to operate, even with limited dexterity. They also come standard with a non-slip metal platform and high-sided enclosures for safety in any indoor or outdoor conditions. All Trus-T-Lift models can be fitted with a complete range of peripherals and accessories to meet every unique accessibility requirement.
In addition to comfort, RAM Trus-T-Lifts are engineered for a lifetime of reliability. Our patented All-Electric Drive System provides powerful, whisper-quiet performance (without harsh smells from hydraulic fluids), while Zero-Load Start technology ensures reliable startup in any outdoor weather conditions. Self-lubricating engineered polymers on all guiding surfaces ensure quiet, grease-free performance, and help minimize routine maintenance to save homeowners time and money.
Complete Home Mobility Solutions
In addition to compact, versatile lifts, RAM proudly offers a complete range of home elevating devices suitable for any application. Whether you're seeking value, comfort, or luxury in your home mobility, RAM's comprehensive range of residential products offers ideal options for every home, homeowner, and accessibility need.
For homeowners seeking a refined yet affordable home elevator, our Stratus series elevators are available in various interior colours, trims, and finishes to blend seamlessly into your living space. Finally, our Crystal series offers homeowners complete customization for the pinnacle elegance and luxury. No matter what you're looking for in your home mobility, RAM provides high-quality, reliable elevators and lifts that elevate your quality of life.
GROUNDED SIMPLICITY,
ELEVATED DESIGN
Get started with RAM today.